Typographic posters
£20.00 - £30.00
Available to pre-order. Shipping in November 2023.
---
Expressive typographic illustrations, inspired by the interviews in Dysfluent Issue 2. Each poster is inspired by the uniqueness of the person's voice. These posters twist, disregard and play with legibility.
A3 posters
Risograph printed
GF Smith Powder Green

---
Use code DIGITAL50 to get 50% off the digital version of Issue 1 when pre-ordering Issue 2 or Typographic posters.
---
Poster 1
"Stammering can be artistic"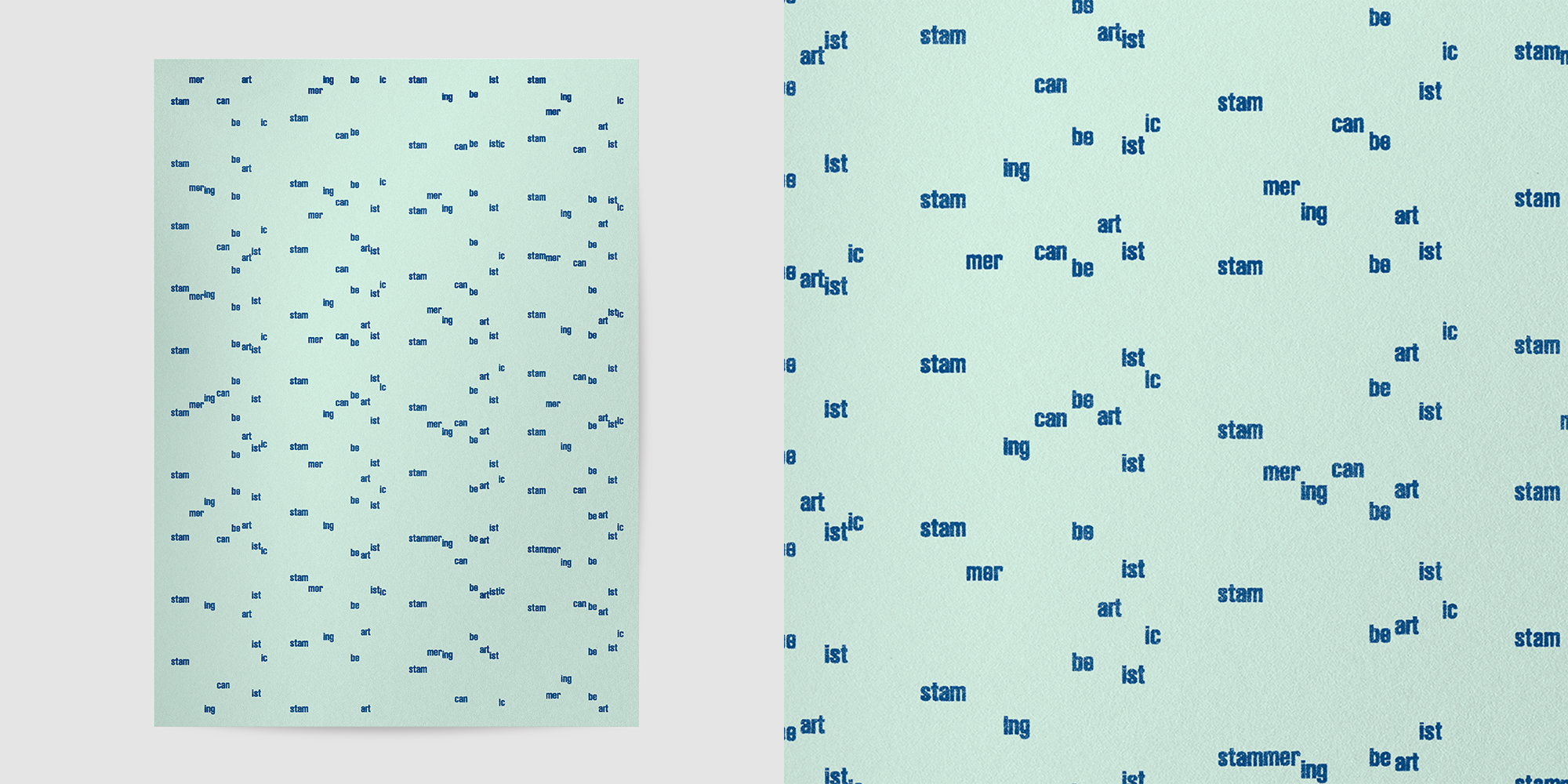 Poster 2
"It is okay to stammer, but it is not okay to struggle"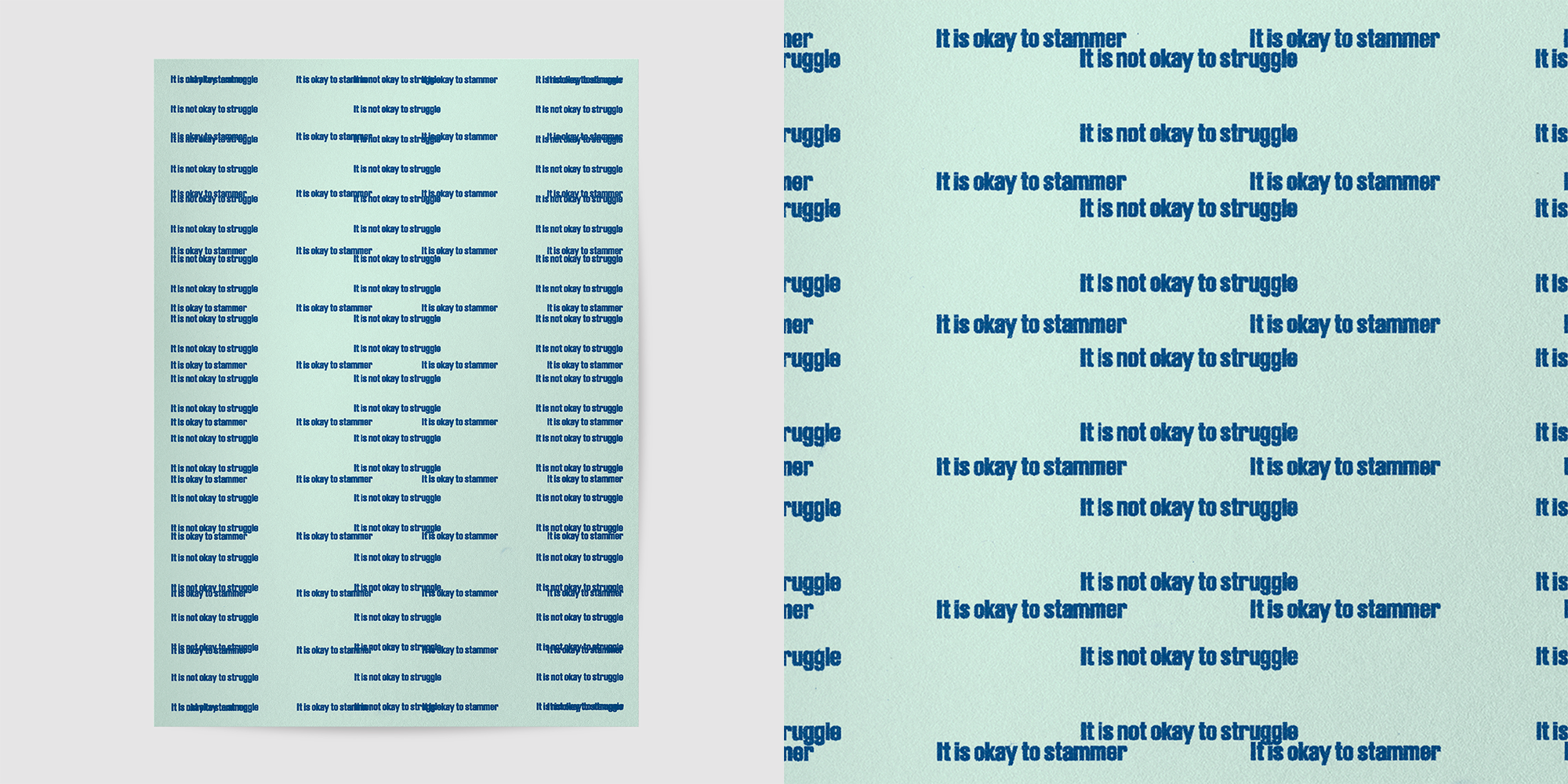 Poster 3
"Society is trapped in unnatural views around fluency"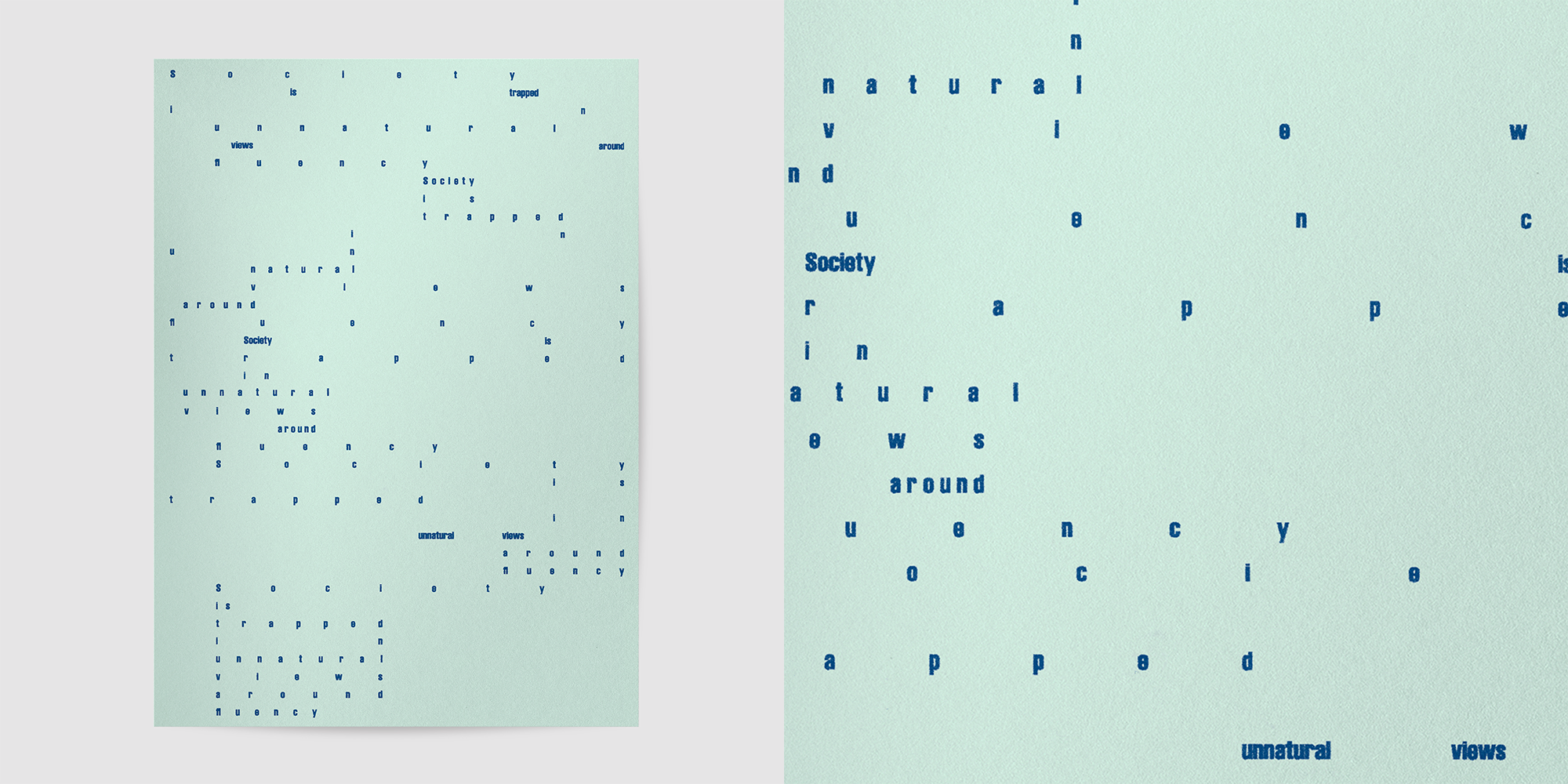 Poster 4
"Let the stuttering out"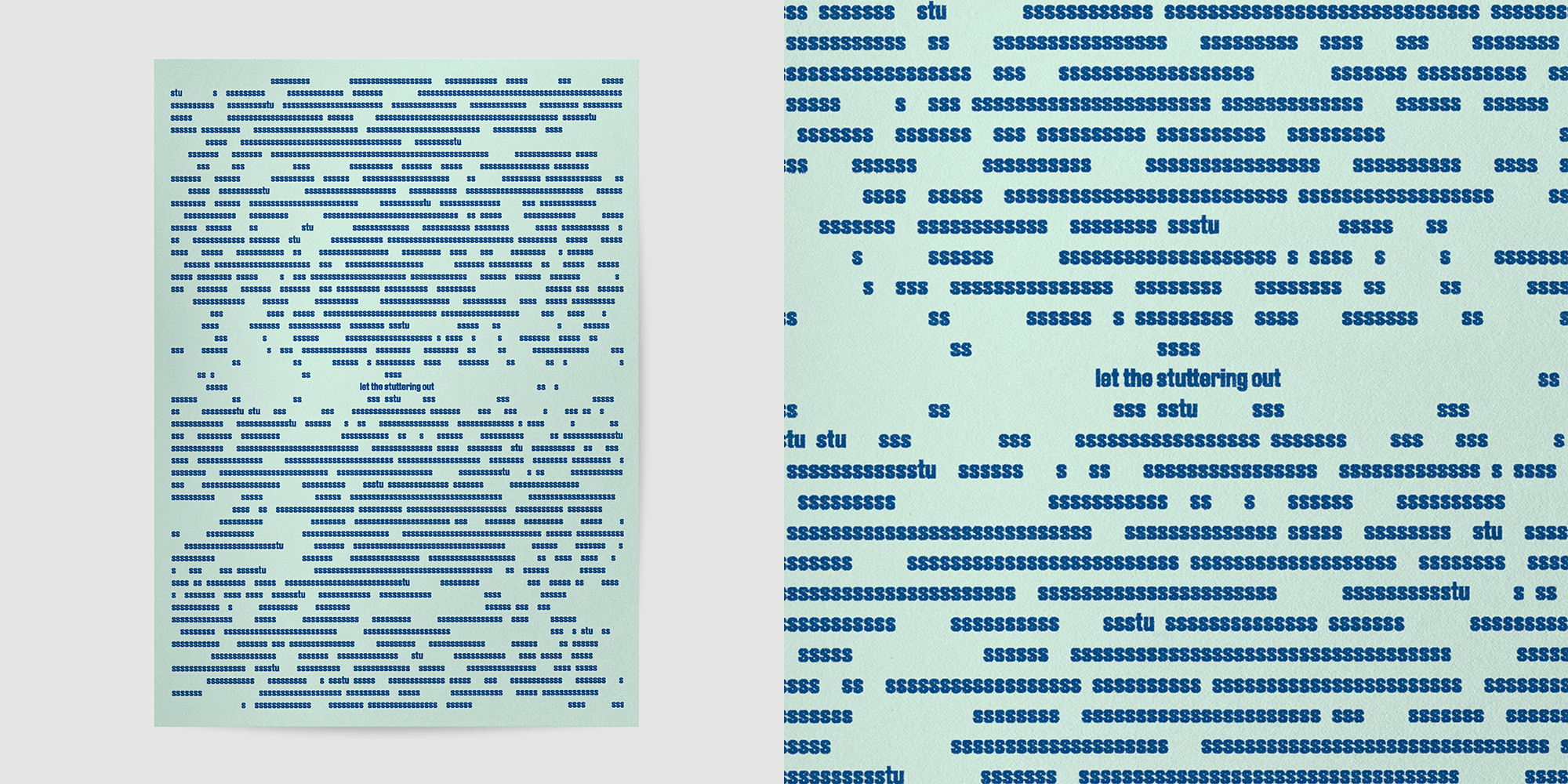 Poster 5
"There is diversity within stammering"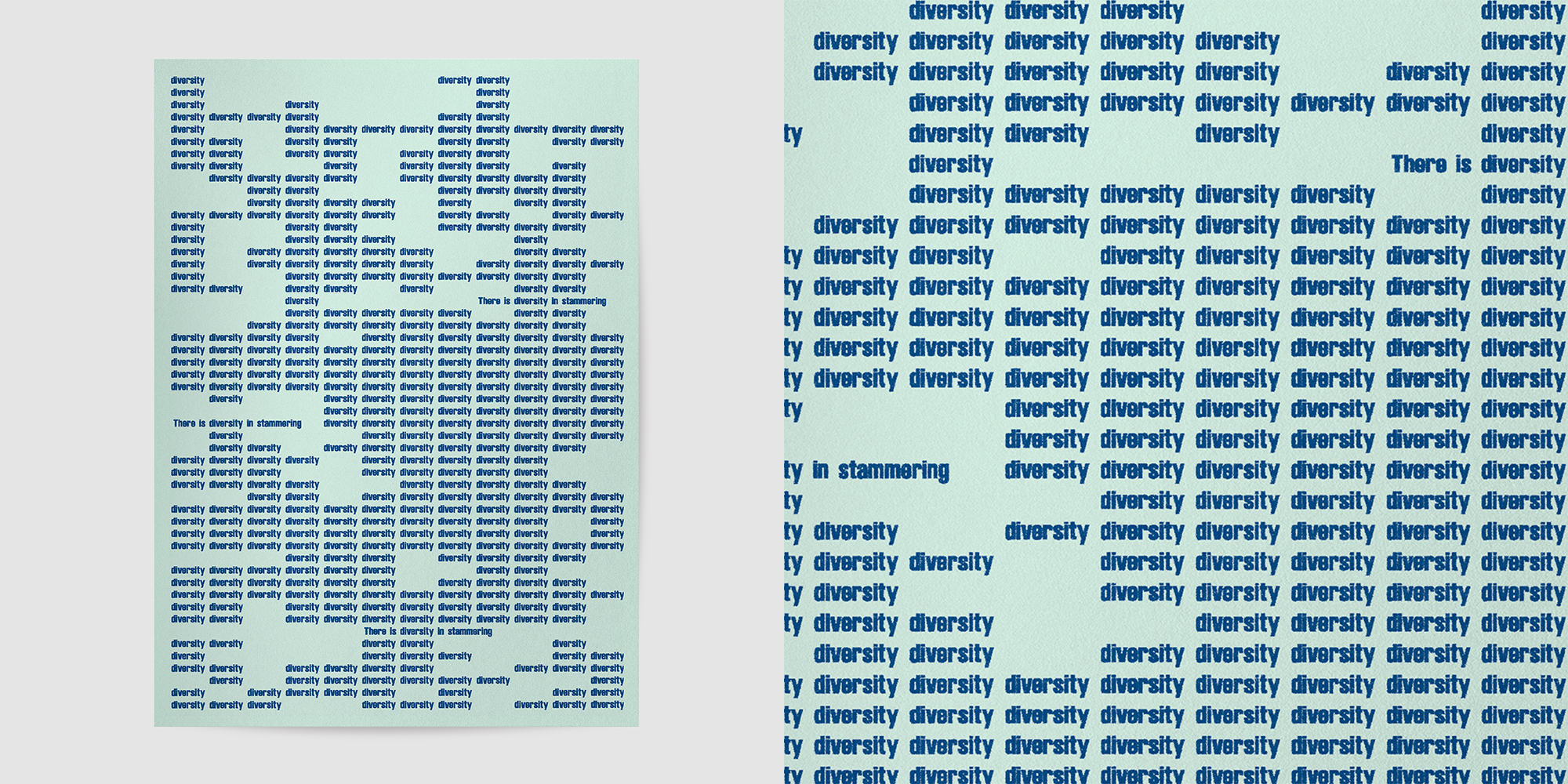 Poster 6
"Show up in spaces outside of stuttering"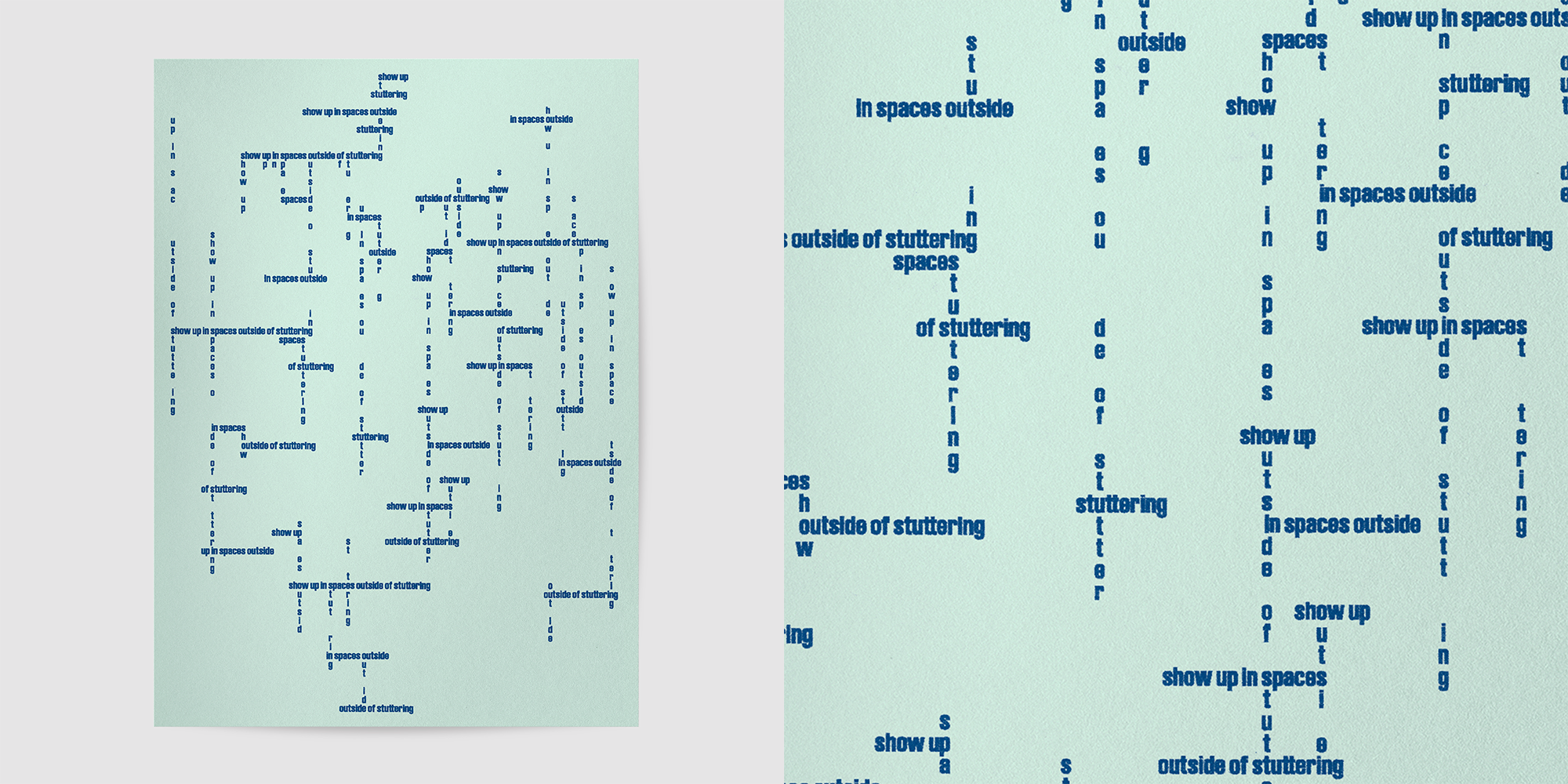 ---
Consider supporting Dysfluent by including a donation.